Mankading is one topic that has been very controversial throughout the history of cricket and it makes headlines whenever a cricketer even comments about it. Let us understand what is Mankading and some of the most famous incidents.
The History
Let us see where this term 'Mankading' came from.
According to the Law 42.16 on Mankading:
If the non-striker is outside the crease at the point the bowler would normally be expected to release the ball, then it is within the rules to run him out.
Now, that we have learnt this law, let us move on to how the name 'Mankading' emerged from.
In the 1947-48 series between India and Australia, an Indian all-rounder, Vinoo Mankad, pulled off an unusual way to dismiss the Aussie batsman, Bill Brown. It was declared a run-out, and later on, after the incident, this action was named after the first bowler to do it, Vinoo Mankad.
Embed from Getty Images
Some Controversial & Interesting Incidents:
1. Courtney Walsh and Pakistan
Courtney Walsh deciding not to Mankad Saleem Jaffar in 1987 World Cup quarter-final
West Indies desperately needed to win this match against Pakistan to go through the semis. The match came down to the wire, with Pakistan requiring 2 runs to win in the last ball and 1 wicket still remaining. The West Indies bowler, Courtney Walsh, almost mankaded the non-striker, Saleem Jaffar, in this match but went against his decision. Pakistan then went onto win the match and go through the semis but Walsh won a lot of praise for his gesture.
Embed from Getty Images
2. Kapil Dev and Peter Kirsten
In an ODI series between India and South Africa in 1992-1993, Kapil Dev noticed that the non-striker Peter Kirsten was out of his crease many times.
Tired of this, Dev decided to Mankad Kirsten when he was out of his crease. The umpire Cyrus Mitchley raised his finger and gave Kirsten out. The umpire, later on, said that "As much as I respect Kapil, I didn't agree with what he did then."
The non-striker was heavily infuriated, and Dev even showed three fingers to the striker Wessels, indicating that it was the third time he had stepped out of his crease.
3. Sehwag withdrawing Ashwin's Mankading appeal in the Commonwealth Bank Series 2012
Ashwin had Mankaded Thirumanne in the 2012 Commonwealth Bank Tri-Series. When the umpires, Paul Reiffel and Billy Bowden were called for the appeal, they decided to ask India's captain, Virender Sehwag whether he wanted to withdraw his appeal.
Sehwag insisted that Ashwin had given a warning to Thirumanne but the Sri Lankan captain, Mahela Jayawardene declined that he had given a warning. Sehwag then decided to withdraw his appeal.
4. Sachithra Senanayake's double warning to Jos Buttler
In an ODI series between England and Sri Lanka, Senanayake gave a warning to Buttler that he stepped out of his crease once. Later on, once again Buttler backed up before the ball was released. Senanayake was sharp to notice it and immediately dislodged the bails to appeal for the decision. Butler was adjudged out after his first warning.
Embed from Getty Images
5. Ravichandran Ashwin Mankading Jos Butler in the 2019 IPL
This is arguably one of the most controversial incidents in cricket history. Once again, the victim of the incident was Jos Buttler. When Rajasthan Royals was cruising in a chasing 185, with Buttler on red hot form scoring 69, Ashwin mankaded Buttler all of a sudden.
There were many divided opinions between everyone. Many people stated that Ashwin purposely and did it almost like he was waiting for Buttler to back up while the others mentioned that Buttler was out of his crease a lot of times in that match.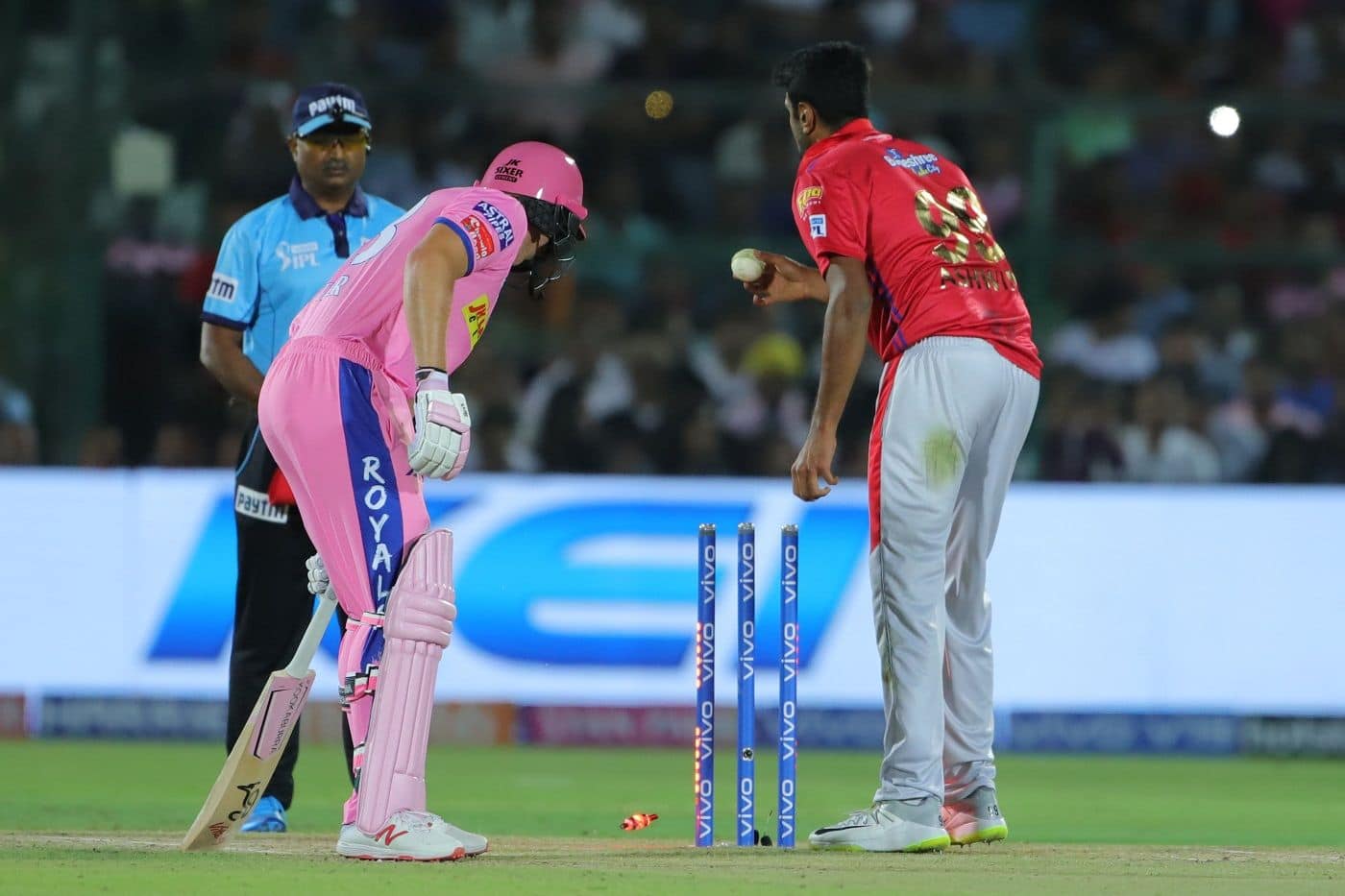 Shane Warne felt that the incident was embarrassing and disgusting while Sanjay Manjrekar, Harsha Bhogle, and Murali Kartik stated there was nothing wrong doing that.
So what's my take on Mankading?
I believe that Mankading must not be removed from the cricket laws. If a bowler steps his/her foot by just 1 foot (very fine margin) over the bowling crease, then it is declared as a no-ball, why don't we do the same for this rule. And what-if a batsman almost runs 3 feet even before a ball is bowled.
Then the batsman could get a big advantage after the abolition of this law, right? Yes, the spirit of the game must be upheld but following the laws of the game is very essential. When you play by the laws of the game, you automatically play in the right spirit. So, I firmly believe that mankading is a law that needs not to be abolished.
So, what do you guys think? Do you think Mankading is a law that needs to be abolished or not? Post your comments in the comments section below. The voice is now yours…
Featured Image: BCCI | Facebook
I am a cricket enthusiast. I love watching cricket, especially Test matches. I have been playing cricket as an all rounder at academy level for 3 years. Apart from that, I have written 100+ answers on Quora with nearly 600,000 views