What an IPL this has proved to be!! Like every season, even this season introduced us to some new talents whose performances were instrumental in their side's victories and some of them pretty much overshadowed the stars in their own team with their performances. Here are top 4 new finds of this season:
1. Devdutt Padikkal
The Karnataka left-hander was picked by the Royal Challengers in the 2019 auction after giving consistent performances in the domestic circuit. However, he didn't find a place in the playing XI in a star-studded RCB batting order throughout the season. After the IPL, the next season of domestic cricket was a breakthrough year for young Padikkal. He had some sensational performances that earned him a spot in the batting order of RCB.
He started his IPL career with a great half century against a strong bowling attack of Sunrisers Hyderabad. Two matches later, he followed it up with another half century against Mumbai Indians. He also impressed in a tricky run chase against Royals with a fine 61. Nothing could stop this young man at that time!!! He was compared to Yuvraj Singh for his exuberant strokes and a classy flick off the legs, after mastering the run chase vs the Royals. 
Here's how Yuvi responded after Padikkal's performances :
After a mediocre 4 matches, Padikkal once again proved what a talent he was, with a classy 74 against the table-toppers Mumbai Indians. In the next match too, Padikkal didn't fail to impress with another half-century against the Delhi Capitals.
Padikkal amassed 473 runs with 5 fifties at a strike-rate of 125. He was interestingly the top scorer for the Royal Challengers in his debut IPL season, and that too in a team comprising of top players like Kohli, de Villiers and Finch. From finding a place in the playing XI for RCB to outscoring the top players, it has been nothing short of an outstanding run for him this season. 
2. Thangarasu Natarajan
In 2016-17 season of the Tamil Nadu Premier League, Natarajan was the talking point of that whole season. He was exceptional with the ball throughout the whole season executing the yorkers perfectly whenever needed. This forced the KXIP franchise to buy this new talent for 3 crores in 2017. However, Natarajan failed to live up to the expectations as he managed to pick only 2 wickets in 6 matches. He was traded to SRH in 2018.
He didn't get a game in both the seasons 2018 and 2019 for SRH. He continued to work harder and the management instilled the belief in him. In his first game for SRH, Natarajan picked the prized scalp of Virat Kohli. Since then, he has never looked back. In a game against the Delhi Capitals, bowling at the death with hitters like Stoinis and Hetmyer, he nailed six yorkers in a single over which almost won SRH the game. He also picked up the important wicket of Stoinis. Later against the Super Kings, Natarajan managed to get another important scalp of MS Dhoni at the DEATH overs.
Nattu also bowled phenomenally against Mumbai Indians in a tough Sharjah wicket where the other bowlers were taken to the cleaners. Later on, in the Eliminator, Natarajan bowled the "ball of the season" to a well set AB de Villiers.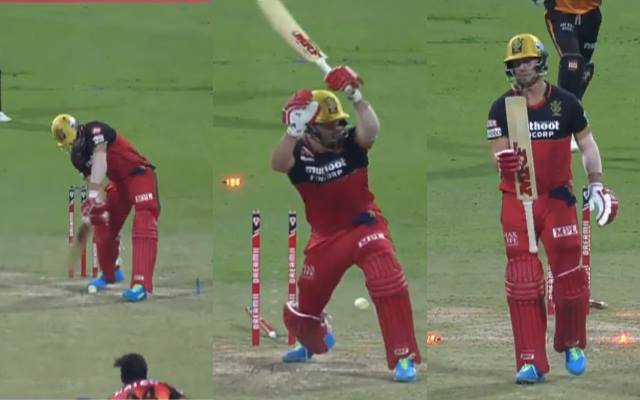 The Perfect Yorker!!
Natarajan has picked up 16 wickets in the season in 16 matches including some of the biggest names in the world. He is SRH's second most leading wicket-taker and 10th on the overall list. He has also been labelled the 'Yorker King Nattu'. Natarajan has bowled over 70 yorkers this season and only Malinga has more yorkers than him in a single season.
3. Varun Chakravarthy
In 2018-19 season, a mystery spinner from Tamil Nadu named Varun Chakravarthy was a talking point. He was gifted with a lot of variations such as carrom ball and googly etc. In the auction for 2019 IPL, he was picked by KXIP for a massive 8.4 crores. In his first match vs Knight Riders, he was smashed all over the place by Sunil Narine for 25 runs in an over. After that game, Chakravarthy was never picked again and later was ruled out of IPL 2019 due to an injury. He never played a single competitive game later.
Then the Knight Riders picked him in the 2020 auction for 4 crores. KKR faced a lot of criticism for purchasing an untested player. But, in his comeback game against Hyderabad, Chakravarthy picked up the main wicket of David Warner. Like Nattu, Chakravarthy was essential in picking up main wickets for his team. He also picked up MS Dhoni twice this season and KL Rahul's wicket against KXIP. 
Varun got MSD's wicket twice
But his best performance came against the Delhi Capitals where he picked up a fifer, which was the only one in the whole season. It included the prized scalps of the ever-dangerous Iyer, Pant, Hetmyer, Stoinis and Axar. It was a dream performance for a guy who was playing competitive cricket after a year. 
He was KKR's top wicket taker with 17 scalps to his credit. It was a road to redemption for Chakravarthy after a disastrous season in 2019. 
4. Rahul Tewatia
After two mediocre seasons for Tewatia in his stint with Delhi Capitals he was traded to Rajasthan Royals before the IPL auction. There was nothing special to be mentioned about him being in a star studded Rajasthan lineup.
In his first game of the season, Tewatia was extremely clinical with the ball picking up 3 wickets in a flat and small Sharjah pitch where hitting sixes was just too easy against the mighty Super Kings. Later in the game against Punjab, Rahul Tewatia was sent up the order to No. 4 in a massive run chase of 224. Requiring 124 runs in the last 11 overs, Tewatia couldn't even get the ball past the 30-yard circle.
Many of them were raged on Tewatia's lack of intent in a run chase of 224 and many of them said that he was winning the game for his opponent. Then in the 17th over, Cottrell was prepared to bowl his last over of the match. RR required 50+ runs in the last 3 overs and Cottrell was in red hot form picking up the scalp of Buttler. Meanwhile, Tewatia couldn't even get the ball past 30-yard circle.
Then….
6, 6,6,6,0,6
This ain't a phone number but the number of runs in that over and guess who did it? It was Rahul Tewatia who couldn't even get the ball past 30 yard circle, now smashed 5 sixes in an over. This over was the turning point of the match as RR scripted an inspirational run chase and it was all due to one man… RAHUL TEWATIA.
Twitter went raving about this knock
This match was a turnaround match for Tewatia, he never looked back from then on. He helped the Royals script another incredible run chase against the Sunrisers who were well and truly winning the match. It was before Tewatia reverse swept Rashid for a couple of boundaries and this ultimately won them the match once again. He smashed 45 runs off 28 balls and pegged the game back into Royals' favour.
Tewatia played one of the best knocks of the season
When the stars of the Royals weren't performing, Tewatia was there to save them. Not just with the bat, Tewatia was exceptional with the ball too. He picked 10 wickets in 14 matches and also was the second-highest wicket-takerx for the Royals at an outstanding economy of 7.08
He was also quite remarkable in the field. Who could forget the ridiculous catch that sent Virat Kohli back into the shed?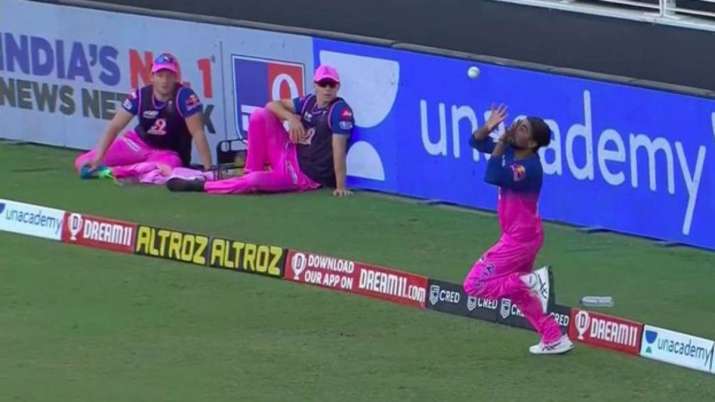 He was also quite remarkable in the field. Who could forget the ridiculous catch that sent Virat Kohli back into the shed?
Like the other 3 players, Rahul Tewatia's journey has been a redemption. He was pretty much lone warrior for the Royals along with Samson and Archer.
Notable mention : Ravi Bishnoi (a sensational bowler who had done so well for the Kings XI Punjab) and Ruturaj Gaikwad (3 man of the matches in 3 consecutive matches)
Featured Image: Rajasthan Royals | Instagram
I am a cricket enthusiast. I love watching cricket, especially Test matches. I have been playing cricket as an all rounder at academy level for 3 years. Apart from that, I have written 100+ answers on Quora with nearly 600,000 views